Your Payment Options
Our dental team aims to provide our patients and their families state-of-the-art dental care from the start of their appointment to the end.
For the convenience of our patients, we offer several different payment methods to best accommodate their financial needs and preferences. Directly pay for the appointment at our office with cash, card, or check. You can also enroll in our text-to-pay option, saving both time and the environment. To set up text-to-pay, simply ask our front desk team after your appointment. They will text you a secure payment link to pay for your appointment any time, anywhere.
You might also qualify for payment plans through Sunbit and Care Credit:
Sunbit:
Smile now, pay-over-time at Modern Dental Concepts with Sunbit
Care Credit: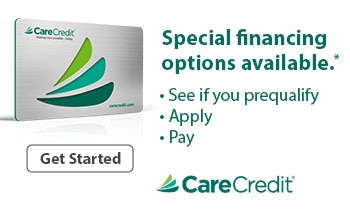 Do We Accept Your Insurance?
Since we strive to be a one-stop-shop for all of our patients, we are proud to be in-network with several different dental insurance companies.
Many of our patients, even if we may not accept or be in-network with their insurance, still choose Modern Dental Concepts because of the quality care we provide, our up-to-date technology, and our expertise to perform specialty treatments that set our office apart. If you have a carrier we are not in-network with, we are happy to submit your treatment invoice to most major insurances to provide our community with the best dental care possible.
If you are not currently enrolled in an insurance plan, check out our in-house dental savings plan that we offer exclusively at our office. Our dental savings plan allows patients to receive the care that they deserve with one low annual fee, no waiting period, and no deductibles.
To learn more about our financing and insurance, contact our office today!