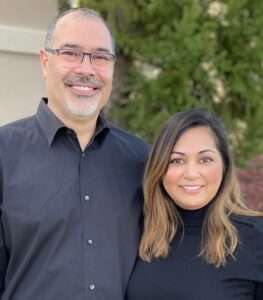 Drs. Nadler & Sheth-Nadler came to dentistry in their own unique way. Growing up in Montevideo, Uruguay, Dr. Nadler was always fascinated by his dentist neighbor's dental instruments and decided that was the path for him. Dr. Sheth-Nadler had been working in a genetics lab looking through a microscope much of the time and came to realize she wanted to interact more with people. She cultivated her love of science, art, and helping people, and found her way into dentistry, which has allowed her to blend these three passions.
Dentistry allows them both to help individuals and families, and make a significant difference in other's lives and in the community. Dr. Nadler is bilingual so that any patient appointment can be a positive experience and easy to understand. Drs. Nadler & Sheth-Nadler have participated in Ohio Dental Association's "Give Kids a Smile" program for the last five years. Dr. Nadler is the chairperson for "Give Kids a Smile" and Dr. Sheth-Nadler is the chairperson of AHMV (Access Health Mahoning Valley) for two years prior to Covid-19 and teaches at Youngstown State University in their Hygiene program. Their love of dentistry and community-led them to be the first office in the county to offer a Good DEED program (Dedicated to Environmental Excellence in Dentistry) and were leaders in exceeding the EPA and ODA (Ohio Dental Association) requirements in recycling, thus being awarded the green and gold certificate for being an environment-friendly dental office.
Dr. Sergio Nadler made his way from Uruguay to the States as an 18-year-old undergraduate. Dr. Sheffali Sheth-Nadler was born in Bombay, India, and grew up in Warren, Ohio, where her father was long-time physician at Trumbull Memorial Hospital. Drs. Nadler & Sheth-Nadler met on the first day of classes at Temple University in Philadelphia, Pennsylvania. Today they live in Warren, Ohio, where they raised their three sons, Nikhil, Nolan, and Nathan. Their eldest son Nikhil is a doctor, Nolan, their second son, is in graduate school, and Nathan is a senior at Case Western Reserve University studying neuroscience. Lola, their Shorkie (Shih-tzu Yorkie mix), loves to play and be effortlessly entertaining.
In their spare time together, Drs. Nadler & Sheth-Nadler enjoy spending quality time with their sons, rooting for local sports teams, and gardening. Dr. Nadler also enjoys watching and helping to coach soccer, and Dr. Sheth-Nadler likes to design and create ornate decorative Ostrich eggs.
Dr. Sheffali Sheth-Nadler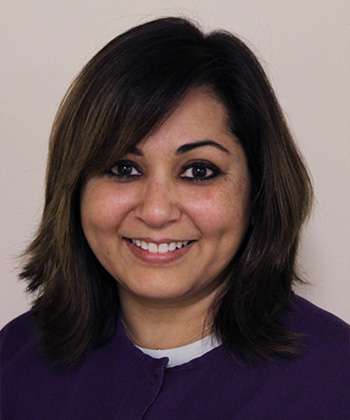 Education:
Hiram College, graduated 1989 BA in Biology and Minor in Psychology
Temple University, graduated 1995 DMD, Doctor of Medical Dentistry
Residency:
St. Elizabeth's Hospital – Youngstown, Ohio
*Member in good standing of the ADA, ODA, Corydon Palmer Dental Society*
Certifications:
Lasers
CEREC
Dental implants
Mini Implants
Facial Aesthetics
Dr. Sergio Nadler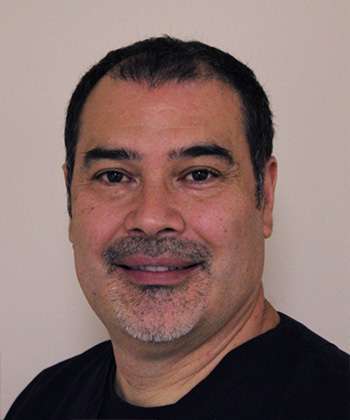 Education:
UC Berkeley, graduated 1990 BS in Zoology
Temple University, graduated 1995 DMD, Doctor of Medical Dentistry
*Member in good standing of the ADA, ODA, Corydon Palmer Dental Society*
Certifications:
Lasers
CEREC
Dental implants