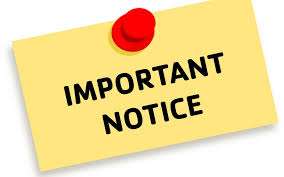 The office will be scheduling a little differently for the month of May & part of June, 2017. We will only see patients on Tuesday & Wednesday until we resume normal business hours on June 12, 2017. Hours will remain the same those days; 1-7 pm on Tuesdays & 10 am-630 pm on Wednesdays. If you need to schedule an appointment, make a payment, or discuss anything with the front desk, they will also be available Monday, Thursday, & Friday from 9 am-2 pm. We apologize for any inconvenience this may cause & we will quickly return to normal scheduling hours on June 12, 2017. If you have any questions, please call us at (330)847-0676.
Thank you for understanding!
As always, if you need to leave a message outside of business hours, please do so & we will get back to you the next business day. If you are a patient of record experiencing a true dental emergency outside of office hours, please call the doctors at (330)307-4585.